Please send Lou Paff items you'd like to add to this page and he will be happy to post them.

September 23, 2018
Jerry Hinderman passed away just a few days after our 60th reunion. Obituary

June 25, 2015

Bobby Peters' Passing: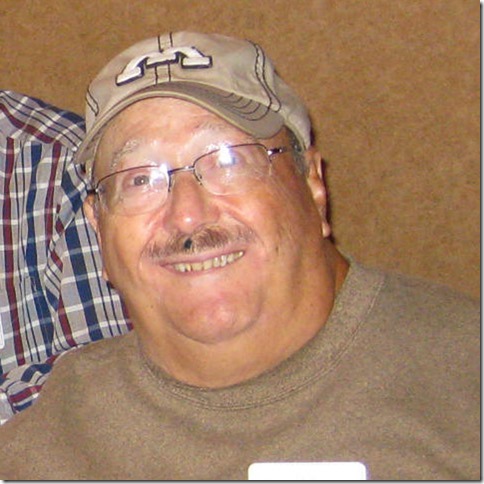 A wake will be held Monday June 29th, 2015 at Kozlak/Radulovict Funerial home 1918 University Ave NE (Next door to Jack's cafe) at 6:00 to 8:00. Funeral will be Tuesday June 30th, visitation at 10:00 am funeral at 11:00 am at St. Mary's Cemetery Chapel, 3025 Stinson Blvd NE, St Anthony MN There will be a lunch afterward. You can post messages of condolence here.
Here is the obituary notice.
May 5, 2015
Jim Moore's Passing:

Moore, James Edwin, The consummate Irishman, died of dementia related illness on May 5, 2015. He fought the good fight. He was born in Minneapolis March 9, 1940 to John Joseph Moore and Loretta Rose Mahoney Moore, the youngest of six siblings. Jim was a dedicated "Northeaster", and a lover of all things Minneapolitan. He had a long, satisfying career with the Minneapolis Community Development Agency. A lifelong, devoted Democrat, Jim will find his fellow Dem's wherever he is. Jim was preceded in death his by parents, brother, John Joseph, (Joe), his sisters, Evelyn, Eileen, and Phyllis. He is survived by his wife Barbara M. Sitzman (Bobbie), his brother, Bernard Eugene (Gene), brother-in-law, Hollis Lucas, special nephew, Daniel Moore and many other dear nieces, nephews, cousins and friends. "May the road rise up to meet you" A celebration of Jim's life will be held on Saturday, May 16th, 11:00am at St. Anthony of Padua Chapel, 813 Main Street NE, Minneapolis, followed by a luncheon at Jax Café. Memorials may be sent to Catholic Eldercare, 817 Main Street NE, Minneapolis, MN 55413, or The American Refugee Committee, 615 1st Avenue NE, Minneapolis, MN 55413 or charity of choice.
Published on May 9, 2015
April 9, 2015
Pat Gerdeman's Passing
January 15, 2015
Wilson Simon's Passing
September 10, 2012
Dave Michaels Passing
An obituary is found here. Dave was the husband of classmate Sydney Prestwood.
December 22, 2009
Ted Pollack Passing
An obituary appeared in the Minneapolis Star-Tribune on December 22nd.
September 7, 2009
Marlys Jostad Bell Passing
Reviewal: Friday, September 10th 5-7 PM and funeral on Saturday, September 11th at 11:00 AM. Both are in Grand Rapids, MN, at:
Libbey Funeral Home
520 2nd Avenue NE
Grand Rapids, MN 218-326-4000
Here's to Marlys!!! From everything I've ever heard since she began her battle with pancreatic cancer, she was so brave, and never lost her wonderful, strong spirit.
February 22, 2009
Carol Lyons Website - Stories of hope and healing.
February 1, 2009 - Passing of JoEllen (Lundell) Lindman
JoEllen Lundell age 68, of Mpls and Grand Rapids, passed away on January 26 in McAllen, TX after a year-long battle with cancer. Survived by husband, Ronald Lindman; daughters, Cheryl (Kevin) Finkenbiner and Pamela (Joe) Orning; son, Eric (Nicky) Lindman and 7 grandchildren. Services to be held at a future date. Memorials to the American Cancer Society.
Please check her obituaryon the StarTribune.com obituary listing.
January 9, 2009 - memories from Bobby P
September 2008 - Edison 50th Reunion photos and movies are online
Click here to see it all.
April, 2008 - Passing of John Swartch
John Swartch died sometime in April of a diabetic heart attack. He lived in Washington state.

February 25, 2008 - Passing of James Meuleners
I just received word that James G. Meuleners, age 68 of NE Minneapolis, died on Feb 21, 2008. Links to his obituary and remembrances.
New Addresses?
If you have a new address, or know anyone with a new address please contact Bev at bwarren911@aol.com
Reunion 2008
This in from Bev Warren: Our next reunion will be on September 20th, 2008 (Saturday) at the Mermaid in Moundsview. Info will come out after Christmas. A reservation form and letter will be sent during the summer. Spread the word - it should be a great party!
Sept. 26. 2007
Obituary from the Star-Tribune: McCune, Jeffrey P. Age 67, passed away 9/16/2007. Memorial Service 11 AM Monday, Oct. 22 with gathering of friends and family 1/2 hour prior at Sunset Funeral Home. Click here if you'd like to sign a guest book for Jeff.
Sept 22, 2007
Gordie S. found a neat video of the Edison Alumni Band playing at the '56 Reunion. Click here to enjoy.
September 19, 2007
Okay, good news for a change :) Our Edison 50th reunion will take place on September 20, 2008. Mark your calendars 'cuz we're gonna party again! Plans are to have it at The Mermaid in Mounds View.
September 16, 2007
Jeff McCune passed away on Sunday, September 16th, 5 months after having a stroke, and being on dialysis for some time. A memorial will be held sometime in the future. That's our fifth classmate this year.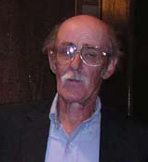 September 10, 2007
I have the sad news that Joe Godava passed away this morning after a long bout with pancreatic cancer. For information and many comments of support from Joe's many friends go to CaringBridge. Click on "Visit Guestbook" at the bottom of the page to view many comments from friends, and to add your own. His funeral will be at Holy Cross Church on Saturday, September 15th, at 10 AM.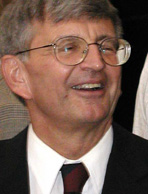 July 16, 2007:
"In Memory" page added for our classmates who are no longer with us - check it out from our home page
July 2, 2007:
A gathering of 14 Edison Alums gathered at Jim Sarna's Restaurant on June 29th. Everyone had a great time! Check out the photos.
May 6, 2007:
John Schwartz located two other Edison sites. They are linked from our homepage.
May 3, 2007:
Here is a really nice slide show video of Joan.
May 2, 2007:
Joan Johnson Lubinski's Obituary is available through the StarTribune. There is a link from the obituary page to view and sign a guestbook for Joan and her family.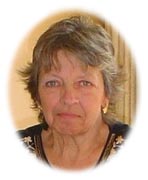 Another obituary for Joan:
Joan K. Lubinski, age 67 of Buffalo and formerly of Annandale, died Monday, April 30, 2007 at the St. Cloud Hospital.

Mass of Christian Burial will be held 1:00 p.m. Friday, May 4, 2007 at St. Ignatius Catholic Church, Annandale. Fr. Victor Valencia will officiate and burial will be in Woodlawn Cemetery at a later date. Friends may call from 4-8 p.m. Thursday and 11:30 – 12:30 p.m. Friday at Dingmann Funeral Care Chapel, Annandale. Memorials are preferred to the American Cancer Society.

Joan Kae Lubinski was born February 16, 1940 in Albert Lea to Roy and Margaret (Fulton) Johnson. She married Donald F. Lubinski on May 13, 1961 and he preceded her in death on January 6, 2003. Together, they owned and operated the Pub in Robbinsdale from 1972-1982 and the Sugar Lake Resort from 1978-1995. For the last 10 years she has worked as a sales associate at WalMart in Buffalo. Joan enjoyed being with her family and entertaining at her lake home.

She is survived by her children, Lynne (John) McIntosh of Crystal, Laurie (John) Thoma of Waterloo, IA, Lisa (Brian) Bachman of Champlin and Don (Cathleen) Lubinski of Coon Rapids; brothers, Chuck (Cindie) Johnson of Lino Lakes and Curt Johnson of Blaine; sister, Lenore Johnson; brother-in-law, Wayne Nyberg of Cumberland, WI; grandchildren, Shannon, Rochelle, Kyle, Ben, Mitchell, Andrew, Christopher, Brandon, Lexi, Austin, Savannah and Sierra; and many nieces and nephews. Her parents; husband, Donald; sister, Joyce Nyberg; and sister-in-law, Colleen Johnson preceded her in death.

Pallbearers will be Rochelle Elsberry, Kyle and Mitchell Forness, Andrew and Christopher Bachman and Austin Lubinski. The St. Ignatius Guitar Group will provide the music for the service. Arrangements are entrusted to Dingmann Funeral Care, Annandale.

May 1, 2007:
This email came from Joan Lubinski's daughter, Lisa, today:
Hello all,

This is the hardest email I have ever had to type. I am Lisa, Joan's 3rd daughter. Joan was the most amazing person who instilled such life and love in everthing she did and was and loved. Joan passed away yesterday. I'm sorry to be the one to tell you this and I know how much her computer was a part of her life and how much she enjoyed keeping in contact with everyone so I thought I should send and all email and let her internet friends know.

Joan's reviewal will be Thurday night at Dingmanns in Annandale and this will all be listed in the paper and on the Dingmanns web site. And her Mass will be Friday at 1:00 at St. Ignausius in Annandale for anyone who would like to attend. This will also be in the Star and Tribune and Buffalo Drummer.

Again, I'm sorry if this is the way you are hearing this but I think you would want to know.

Lisa
April 18, 2007:
Joe Godava's father passed away. Our condolences to Joe and his family.
April 14, 2007:
A wondrful breakfast and memorial for Denny Lindow took place this morning at Elsie's. Thirty or more classmates attended. Rod N. did a great job at background on Denny, info on his illness, and told about the memorial service in California. A few people shared some stories too. Joe Godava felt good enough to attend too!
50th reunion planning will begin in June. Places being considered for the reunion are the new Sarna's Restaurant, and Elsie's Restaurant.
NEW LINK: Humor and Memories from the 50's
April 7, 2007:
The photos of all attendees at the 20 year reunion in 1978 have just been posted. Enjoy taking a look at yourselves from 29 years ago!
April 1, 2007:
The Minneapolis Star and Tribune has posted an obituary for Denny including a link where you can leave a message for his family. The text:
Lindow, Dennis Wayne Born April 17, 1940 Passed away March 24, 2007 Dennis was born in Minneapolis, MN to Fred & Emma Lindow. In 1958, Dennis graduated from Edison High School in Mpls. He continued his education at the University of Minnesota earning a bachelor's degree in Engineering and later attended Santa Clara University, earning a Masters Degree in Aeronautical Engineering. Dennis worked at Lockheed in Sunnyvale, CA for 30 years during which he worked on many projects for the military and communication industries. After moving to San Jose, CA, Dennis married Barbara Ann Reid in 1967. They had two sons, Jason Reid and Jonathan Frederick. Dennis passed away in his sleep on Saturday, March 24, 4 days following the death of his wife and 13 years after surviving a stroke. Dennis was a loving father and husband and a friend to many. He is survived by his sons; and 2 grandchildren, Hayley Suzanne and Noah Alexander. While in Minnesota, Dennis was a mainstay on the 1958 Edison football, track and the basketball regional runner up team, he also had his poker games and was one of the young elite to first "Swamp" at Mayslack's. Stories of his model airplanes, speeders, knowledge of Fred's Chevy's odometer, and partying will be remembered by his friends at their monthly Saturday breakfast gathering at Elsies on April 14th at 9 am. He will be missed, but we know he is at peace. A small celebration of his life with family and friends will be held on Sunday, April 1st at 10 am-12 noon at Barbara Lindow's home in Citrus Heights, CA. Reicherts Funeral Services 916-729-2229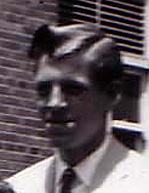 Joe Godava continues to recuperate at home after having completed his chemo and radiation. You can keep up to date and leave messages for him at the caringbridge.org site.
March 25, 2007:
Denny Lindow died last night (Saturday March 24), of pneumonia in Sacramento , CA. His wife, Barb, had just died on Wednesday, March 24 of cancerous brain tumors stemming from a former bout with breast cancer. Rod Nelson is writing an obituary for the Strib and we will be having a memorial get-together at Elsie's in NE Mpls during the second Saturday brunch in April. Please pass on to anyone you feel may want to know - especially Sheridan grads.
January 30. 2007:
Dick Henricks passed away on Tuesday, January 30th. His funeral was on Friday, Feb 2nd.